First…
Effective immediately, the Foundation is implementing an online application process for all capital grant requests. This means that nonprofit organizations applying for capital grants will now be able to apply for grants online, rather than submitting written documentation. In the coming months, we will launch the online application for all grant requests, including program and operating grants. The Foundation is pleased to implement this current best practice standard for grant applications, and with more than 1,000 funding requests annually we hope that this will be welcome news! Look for the 'Apply for a Capital Grant' button right on our website homepage.
Second…
The Weinberg Foundation is seeking strong capital projects, specifically from its priority communities, including Maryland, Northeastern Pennsylvania, Hawaii, Chicago, San Francisco, New York City, rural communities throughout the United States, and the State of Israel. Please see the file embedded in this email or the download link below for details, and please share this with your nonprofit networks!
https://hjweinbergfoundation.org/downloads/call-for-capital-projects/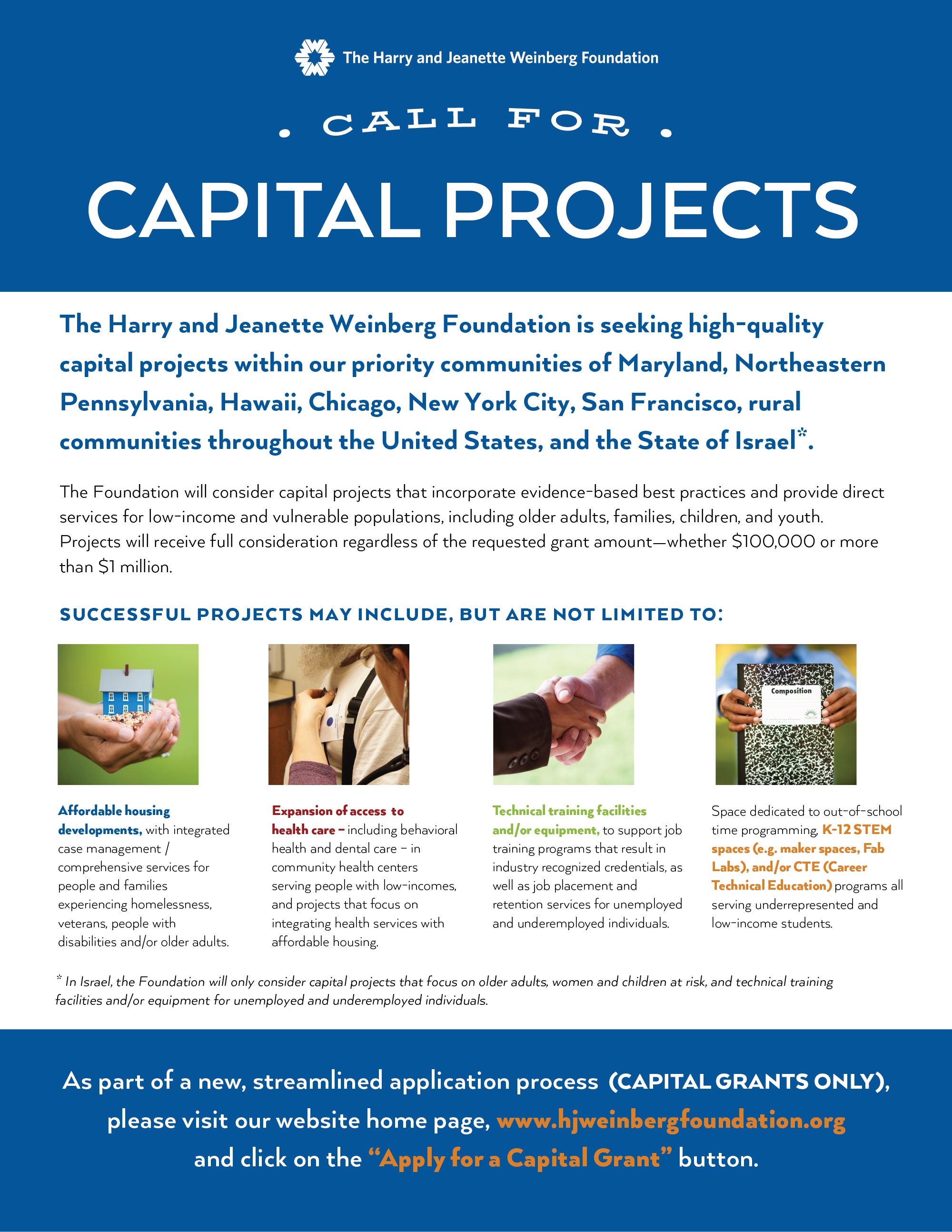 Thank you for your continued interest in the Weinberg Foundation.